For the second consecutive year, we are pleased to be recognised by our peers for our work at the Immanuel Early Learning Centre Play Space; taking home the inaugural Play Spaces Landscape Architecture Award at the 2017 AILA Awards Night in Brisbane.
The Awards Night
The AILA QLD awards night was a great opportunity for the Greenedge Design team to socialise with other passionate, like-minded landscape architecture professionals from all over Queensland and beyond. With three projects submitted across two categories; the New Leaf Early Learning Centre (play spaces) and Maleny Trail (tourism) were unsuccessful on the night but the team were privileged to take home a Landscape Architecture Award for the Immanuel Early Learning Centre, which was nominated in the play spaces category. This was the first year that the category had been included in the awards program and to take out the inaugural award alongside the other recipient Roma Street Parkland's Children's Garden and Playground (Playscape Creations & Lat27) was a great milestone for our young practice.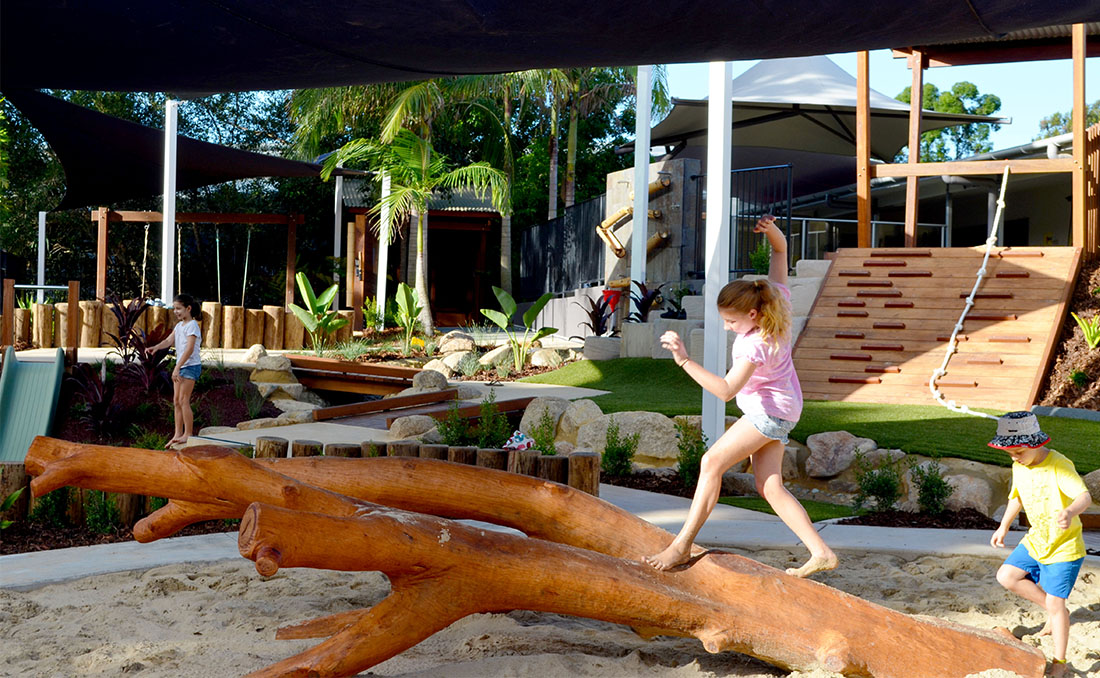 The Winning Project
This was a particularly challenging and detailed project from the concept phase through to completion. The terraced nature of the site and the existing structures posed a unique challenge for the Greenedge Design team. From the beginning the intention of the project was to unify the two levels of the play space to allow for a unique and creative environment for the children. The resulting bespoke nature-themed play space is filled with risk-taking opportunities, featuring a predominant use of timber. This prominence throughout the site, combined with the natural backdrop of the surrounding forest complete this truly imaginative space.
We thank Immanuel Early Learning and Immanuel Lutheran College for their collaboration and open minded approach regarding the design process and solutions. Our ongoing partnership and involvement with a number of the Sunshine Coast schools and early learning centres in other Queensland regions allows our team to explore and push the boundaries of how children should learn and play within school grounds.
Visit the AILA QLD Award Winners page to see the full list of winning landscape architecture projects for each category, including the Immanuel Early Learning Centre play space.